Washington Public Library
Tuesday 10:00 - 5:00
Wednesday 10:00 - 5:00
Thursday 10:00 - 7:00
Friday 10:00 - 5:00
Saturday 9- 5:00
Sunday-Monday Closed
1000 Books Before Kindergarten
Read a book (any book) to your newborn, infant, and or toddler.  The goal (yes you can repeat books) is to have 1,000 books before your little one starts kindergarten.
If you read just 1 book a night, you will have read about 365 books in a year.  That is 730 books in two years, and 1,095 in three.
Stop in to the library to find out how to begin.
116 E. 2nd, Washington, KS 66968
Horse and Soldiers & 911 Monument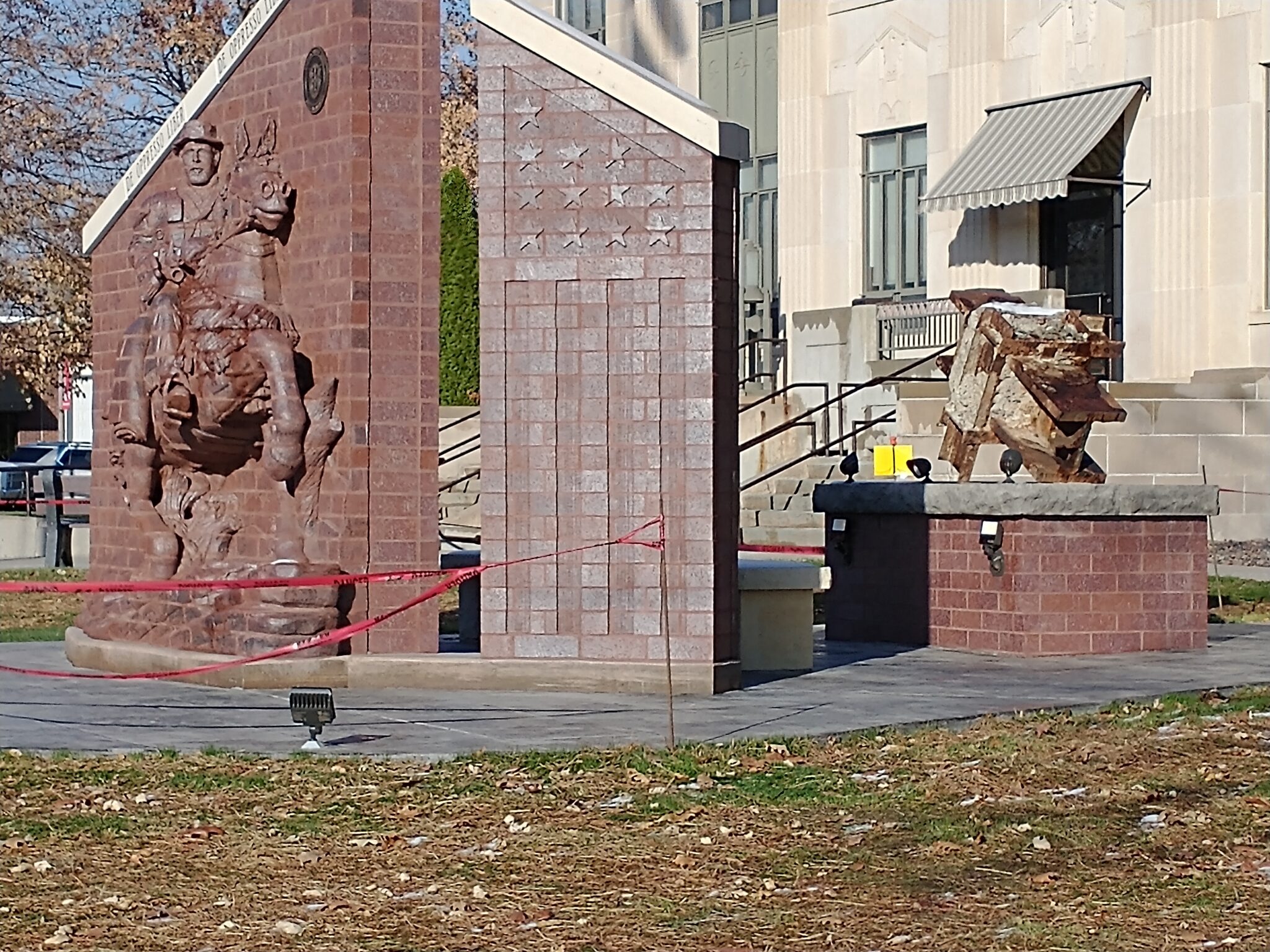 Horse Soldiers & 911 Monument 
In 2001, a small band of Green Berets were inserted into Afghanistan after 9/11. This group used horses and laser-guided bombs to overthrow the Taliban and Al-Qaeda. A sculpture was commissioned to recognize the bravery of American special forces and the real horse soldiers of the movie,  12 Strong. The film tells the story of U.S. Army Special Forces sent to Afghanistan immediately after the September 11 attacks. This sculpture/monument is to remember their time of sacrifice, unity, and brotherhood.
We continue to celebrated these men and their accomplishments. Washington's native son, Mark Nutsch, led this group of "12 Strong" into battle as the first Americans fighting back after the 9-11 attacks on the United States. 
Mark Nutsch is also the author of a non-fiction book "Swords of Lightning: Green Beret Horse Soldiers & America's Response to 9/11" which is a first person account of their experience. 
The monument is located on the west side of the courthouse square in Washington, Kansas.
Open Hours:
Tuesday – 10:00 am – 5:00 pm
Wednesday – 10:00 am – 5:00 pm
Thursday – 10:00 am – 7:00 pm
Friday – 10:00 am – 5:00 pm
Saturday – 9:00 am – 5:00 pm
Sunday – Closed
Monday – Closed
Address:
116 E. 2nd
Washington, KS  66968-1916
Phone:  (785) 325-2114
Fax: (785) 510-6024
Email:
washingtonlibraryks@gmail.com